Panther Pix
If you have any pictures of you attending a dance, sporting event or just candid photos with friends while at Mead High, we can post them here at PANTHER PIX! E-mail your full sized photos to Scott Eymer at eymers2009@hotmail.com Let's take a trip down memory lane!
Great Friends!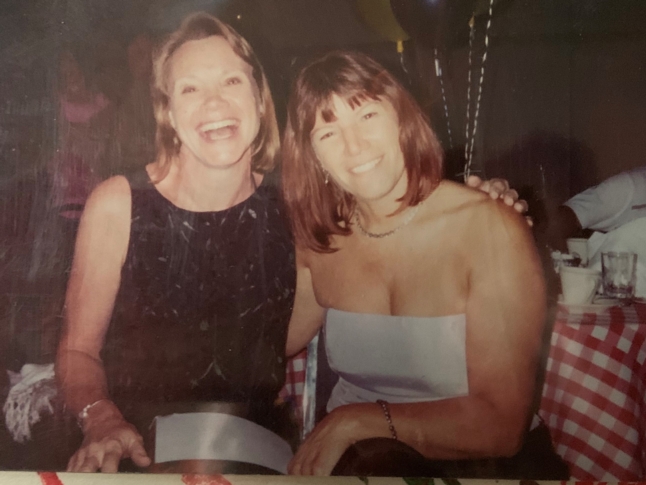 Robin (Davis) Wharton and Jenny Lindsley at the 30th Reunion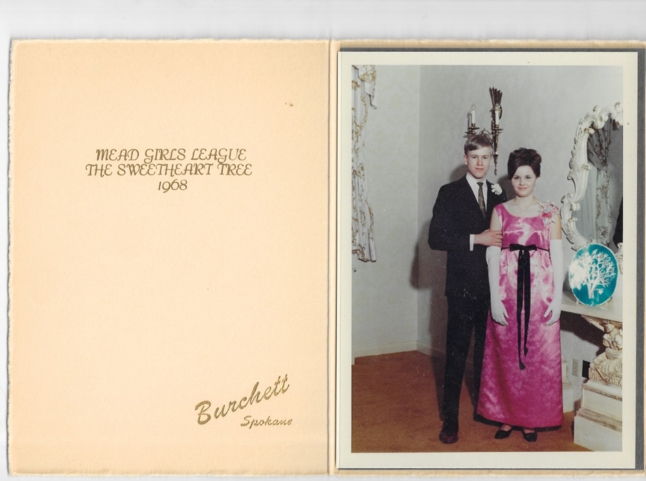 1968 Sweetheart Tree Dance. Mike Boardman and Gloria (Breeden) Staudinger
Class of '70 Commencement (thanks Mike Boardman)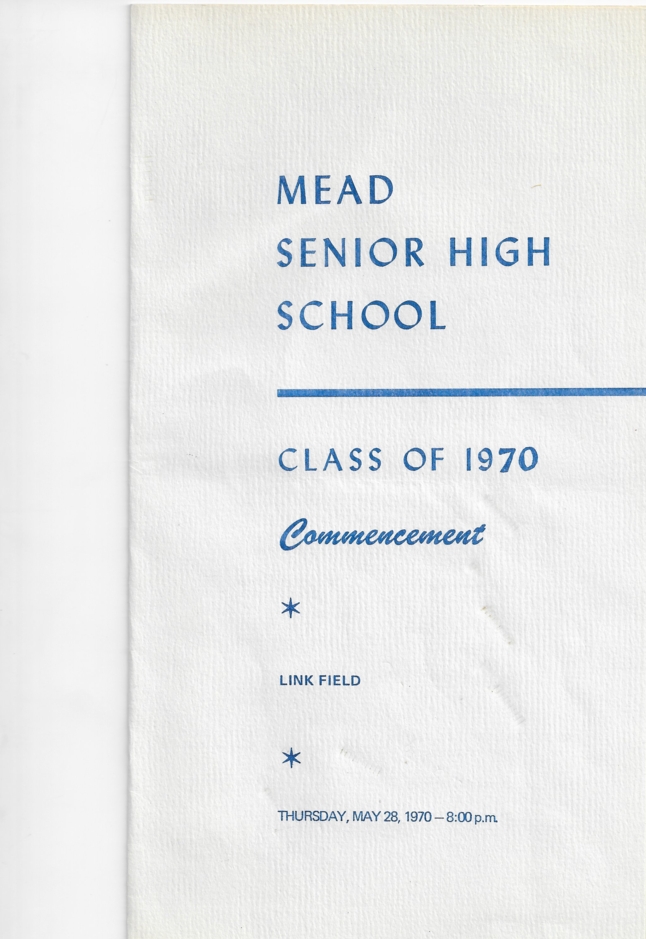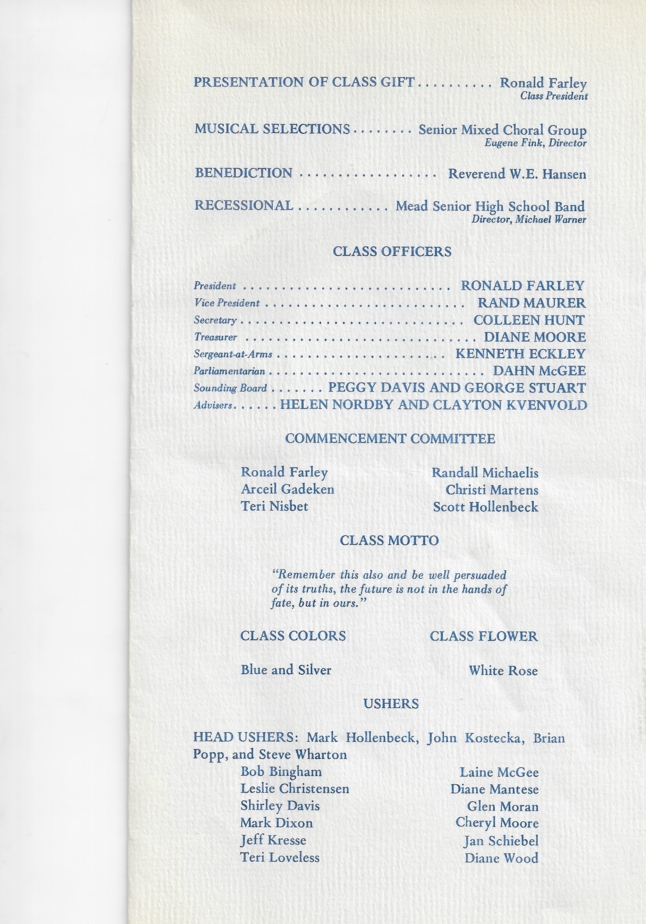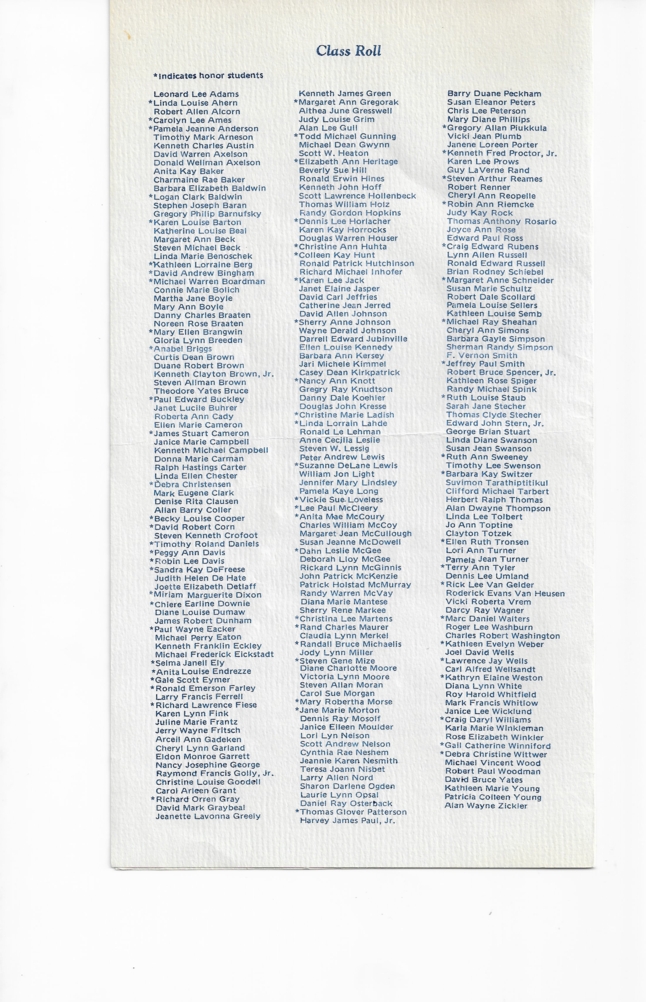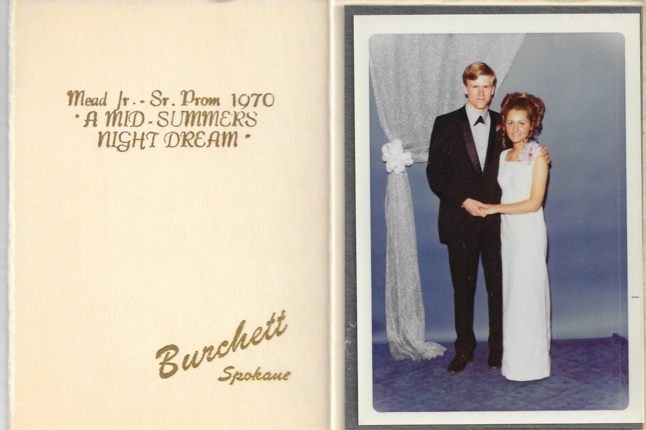 1970 Prom: Mike Boardman and Chris Goodell
1970! Look at these young kids!
Tim Daniels, Steve Mize, Tom Patterson, Paul Eacker, Doug Kresse, Todd Gunning.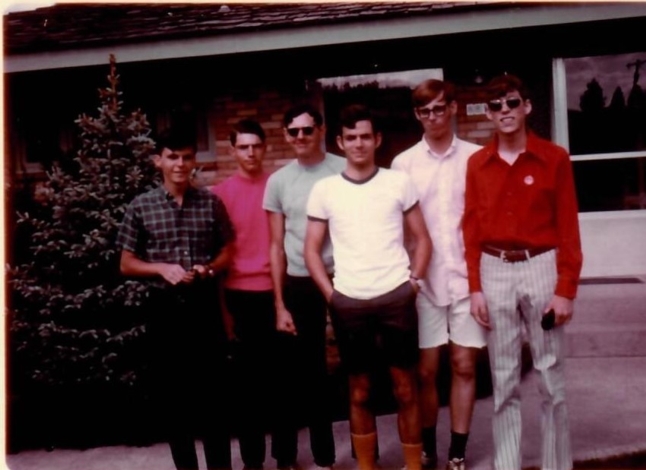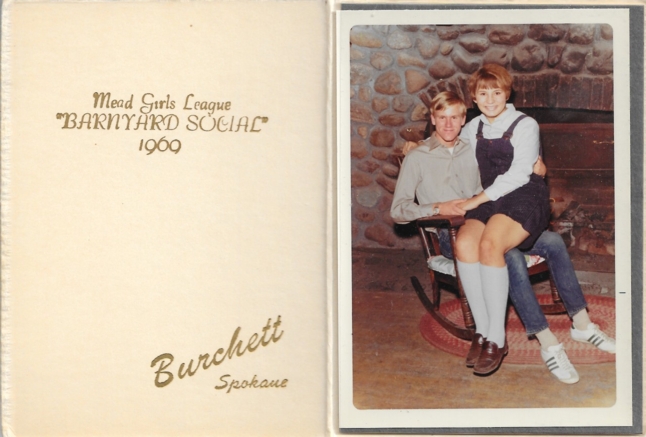 1969 Barnyard Social: Mike Boardman and Chris (Huhta) Eriksen
Panther Cubs....back in the day.....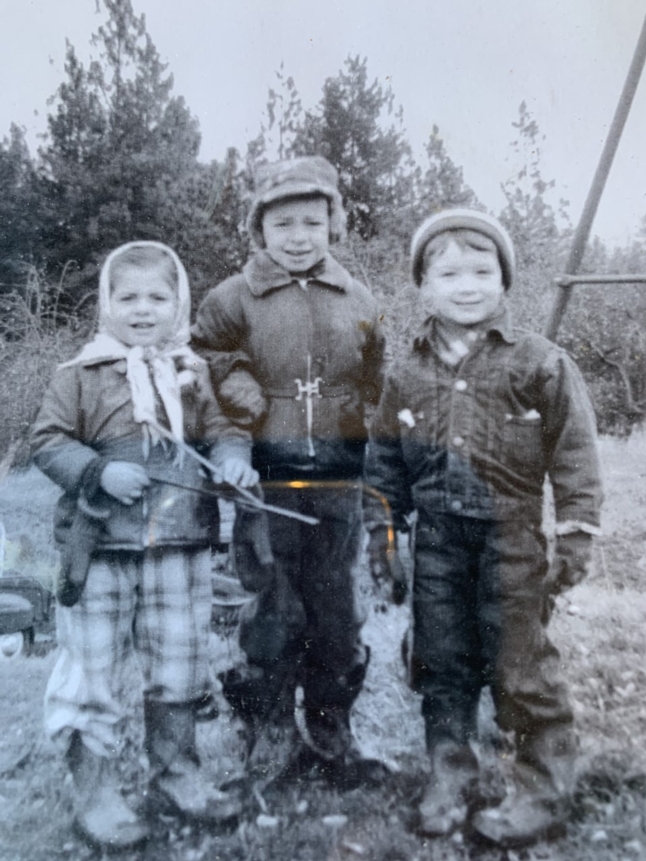 Susan Peters Willden and brother David Peters with Timmy Arneson @ 1956
Blast From the Past!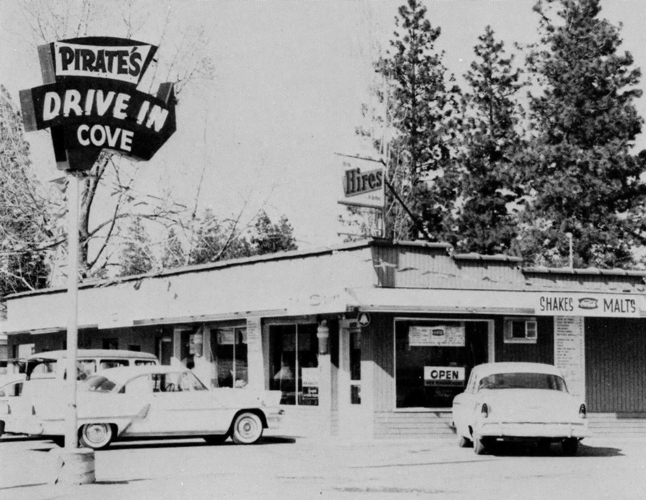 Favorite hang out back in the day! Pirate's Cove Drive In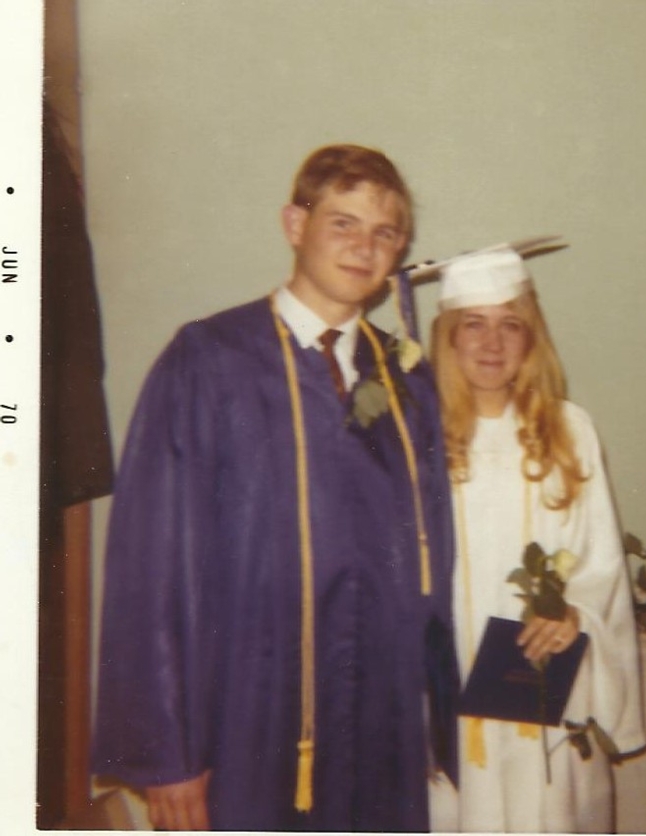 Scott and Sandie (DeFreese) Eymer....graduation day.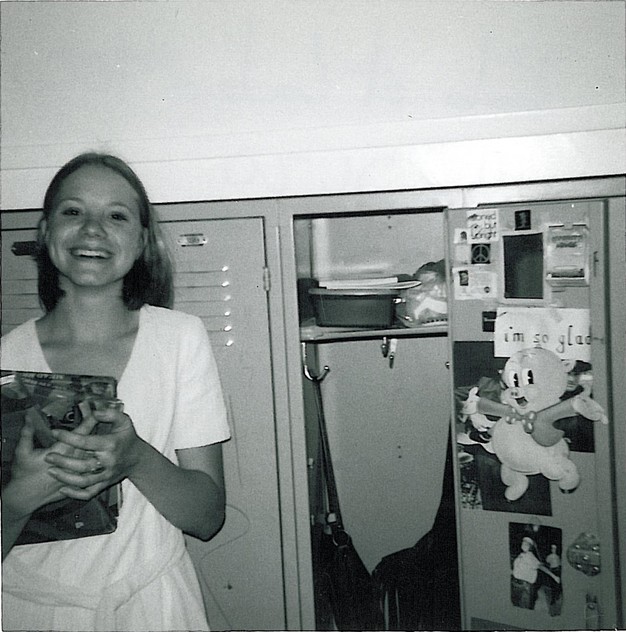 Robin Davis at locker #400 MHS May 26, 1970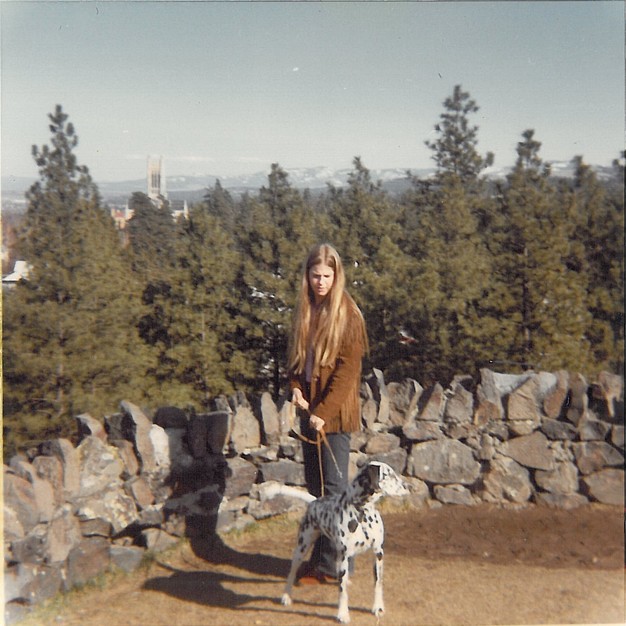 Jan Jasper with Brit at Cliff Park, Spokane South Hill February 1971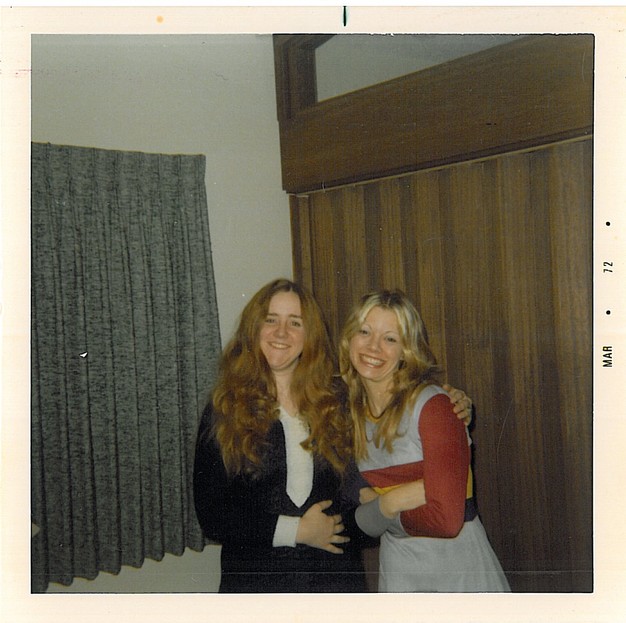 Denise Clausen with Vicki Vrem March 1972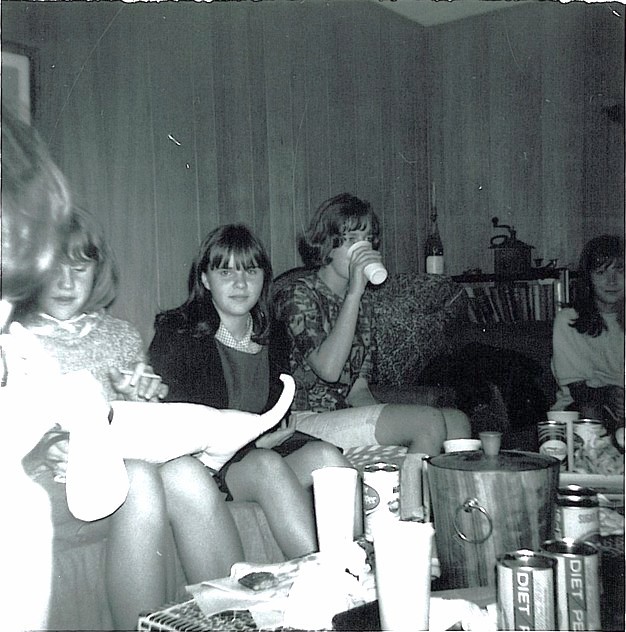 Denise Clausen, Gloria Breeden, Stena Hetland, Conni Cornehl 1966
Blast From The Past:
David Corn (r) at the Orange Bowl International Junior Golf Tournament in Coral Gables, Fla. December 29, 1969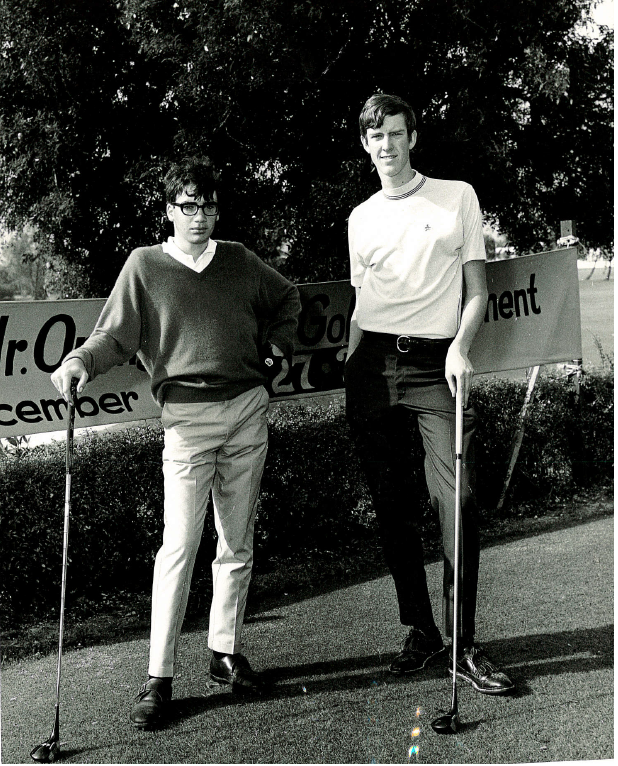 Blast from the Past....Whitworth 6th Grade Patrol 1963-1964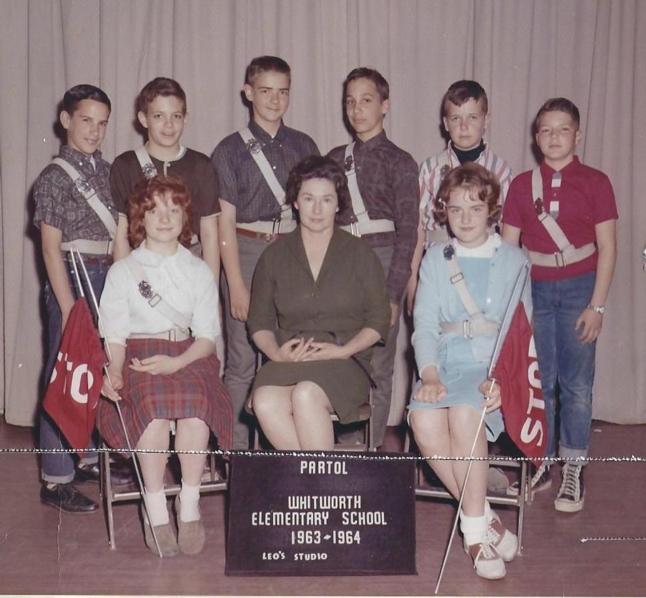 Row 1 (bottom row): Becky Cooper, Mrs. Langbehn (Principal), Vicki Lovell
Row 2: Denny Horhacher, Paul Eacker, Ron Farley, Randy Michaelis, Randy McVay, Steve Mize
Can it REALLY be 47 years ago?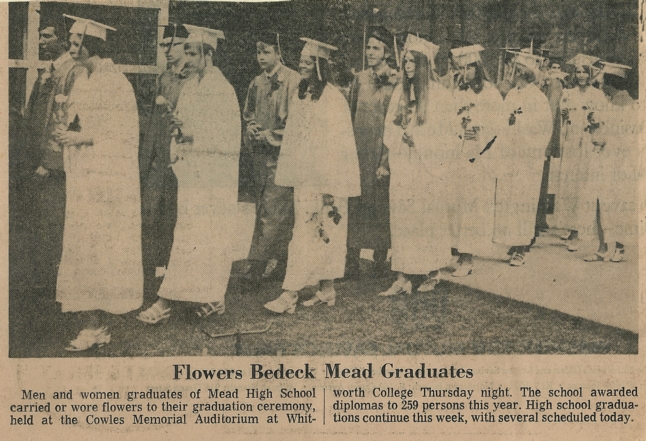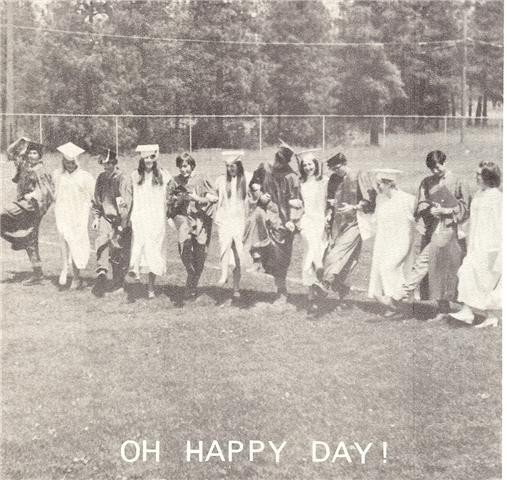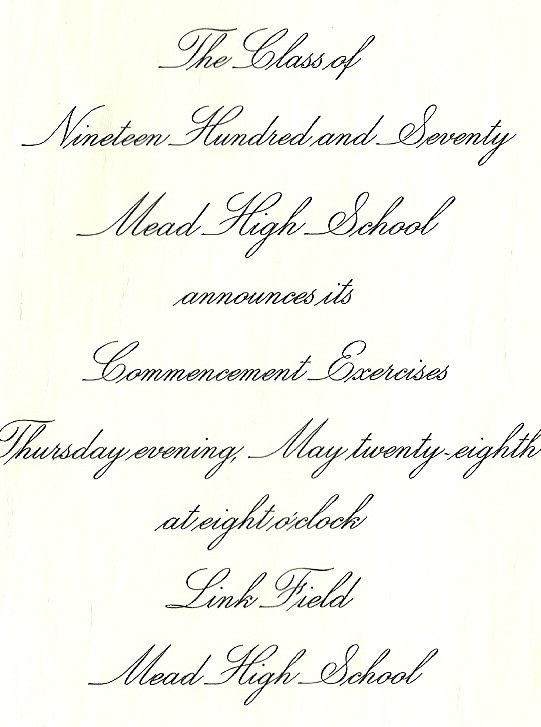 Graduation...
who did YOU walk with?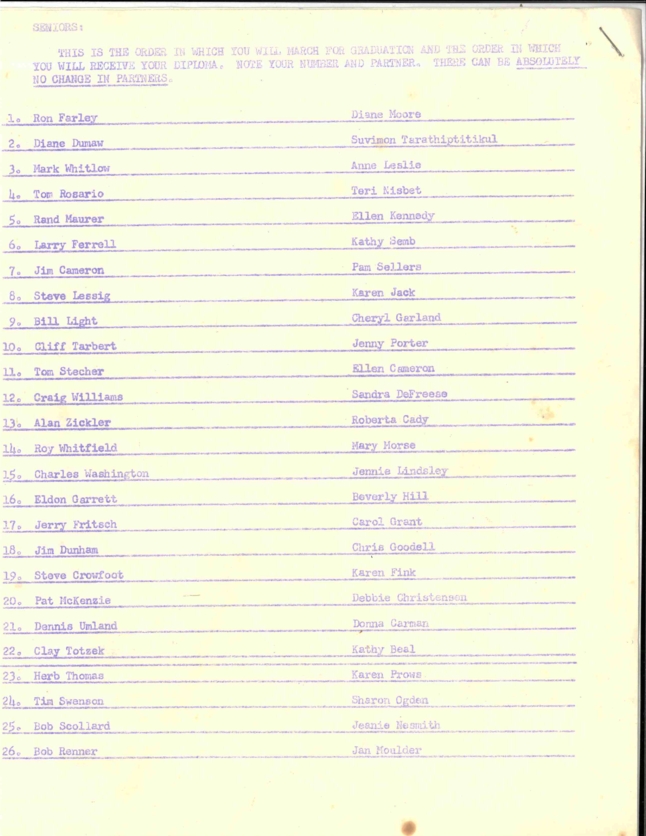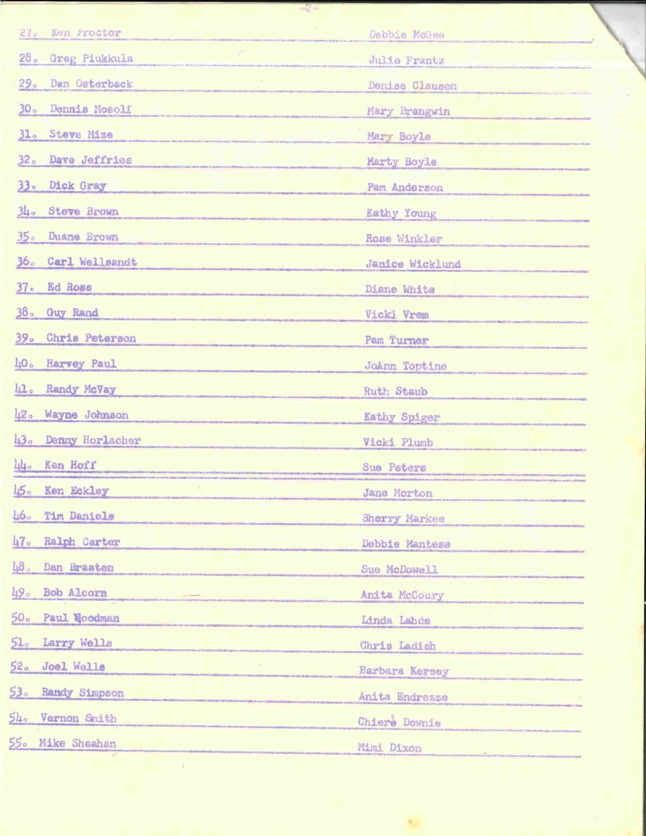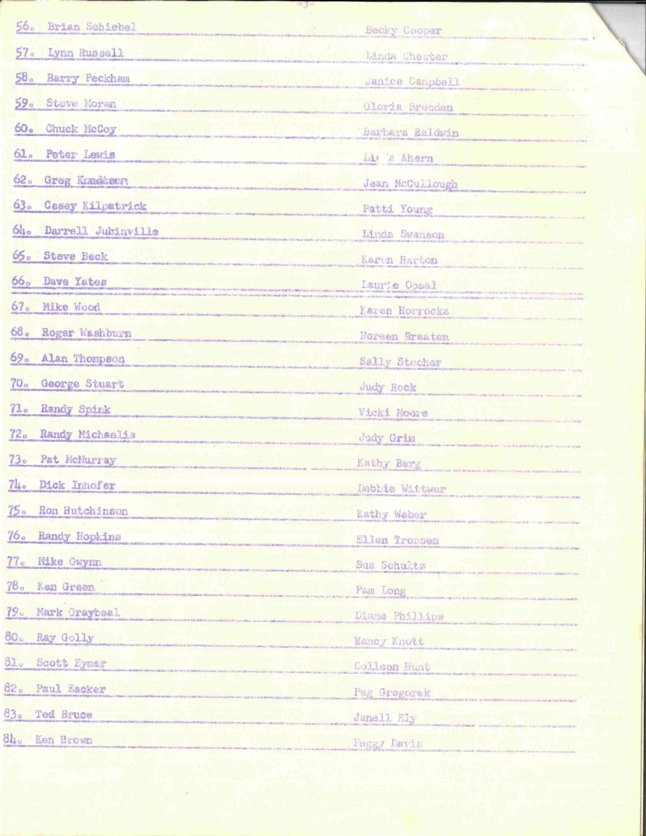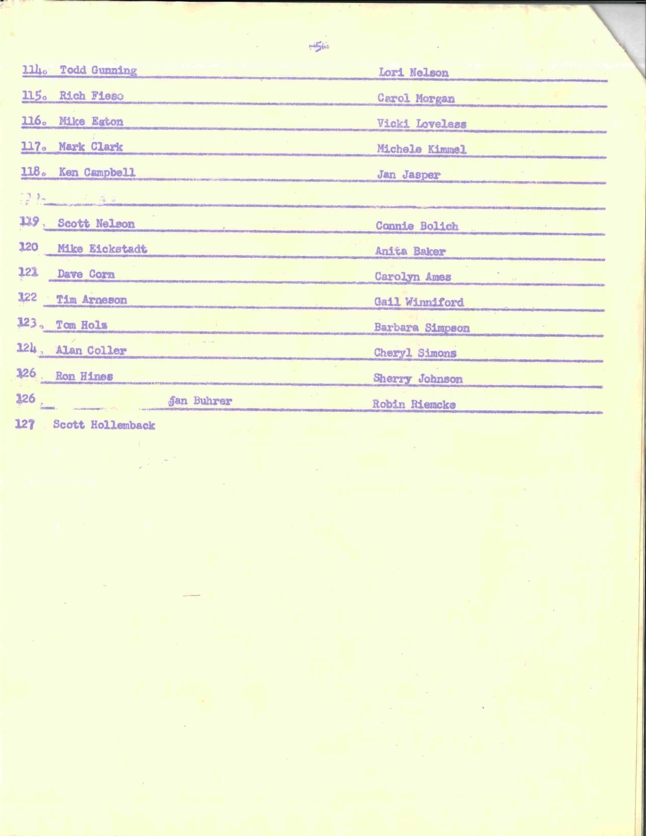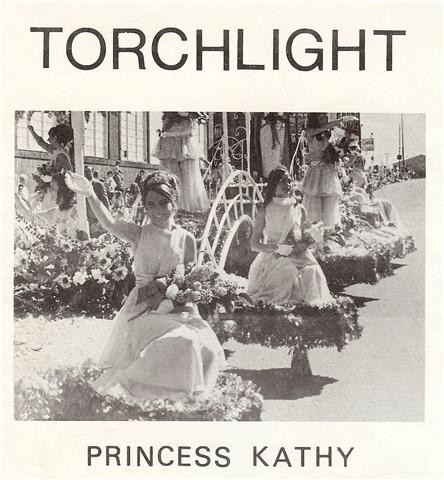 1970 Junior/Senior Prom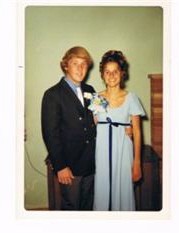 Vernon and Debbie Smith (1970)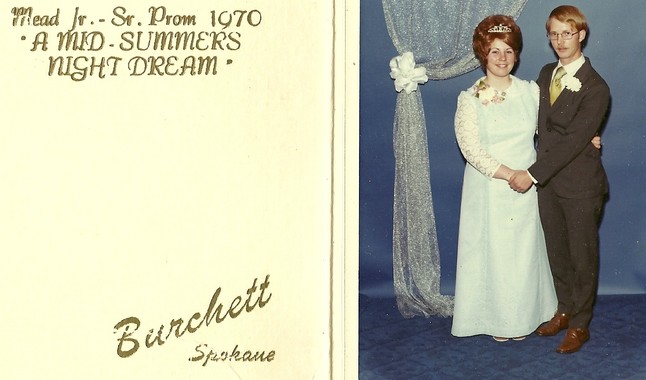 Anne Leslie and Bill (1970)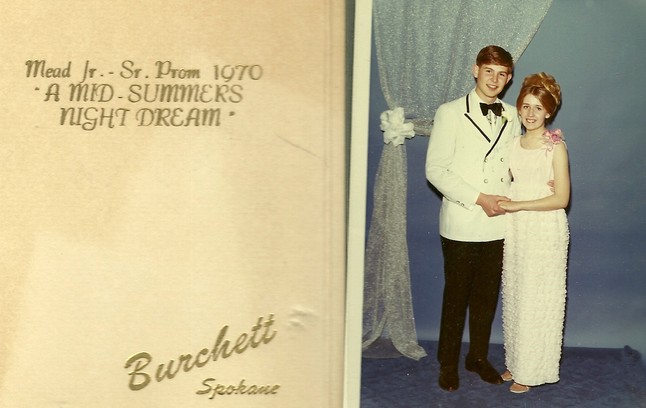 Scott Eymer & Sandie DeFreese 1970
1969 Junior/Senior Prom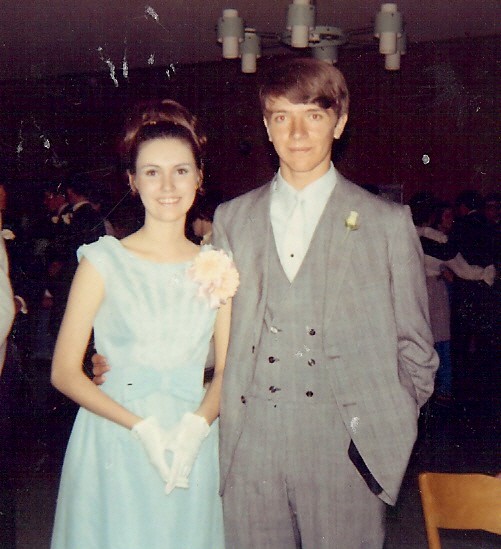 Dahn McGee & Mike Eickstadt
Winter Royalty December 1969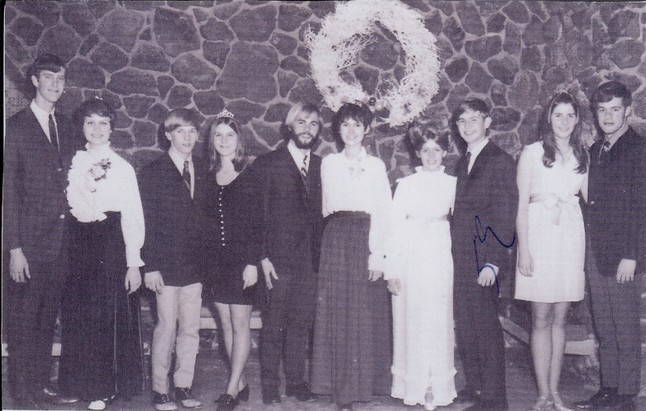 Dave Corn ('70), Debbie Inglis ('71), Guy Merkel ('72), Lynn Smalley ('72), Steve Zehetmir ('68), Dahn McGee ('70 Queen), Sandie DeFreese ('70 Senior Princess), Scott Eymer ('70), Terry Tyler ('70 Senior Princess), Karl Quackenbush ('71)
Thank Heaven...for Little Girls -- 1969 --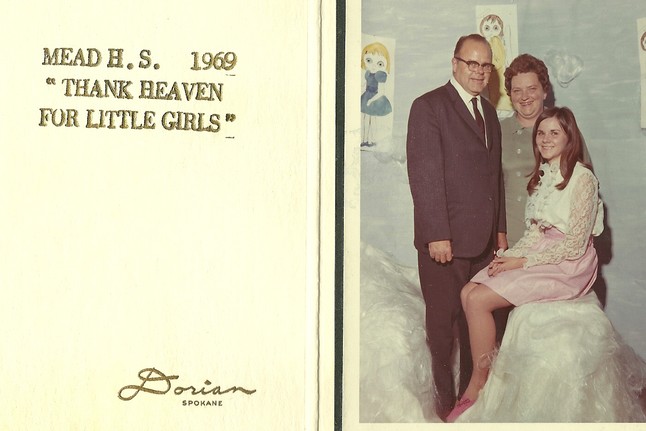 Gloria Breeden with her parents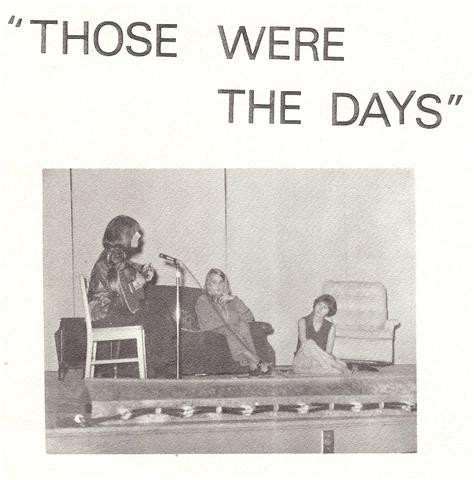 Becky Cooper plays guitar in the play, Dahn McGee is on the floor. Person on the couch not identified. Below Anita McCoury in the play.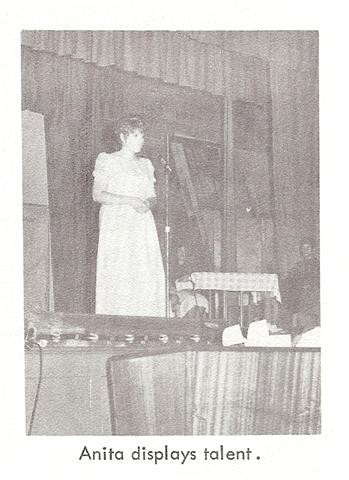 Mr. Fink & the 5th Period Choir 1969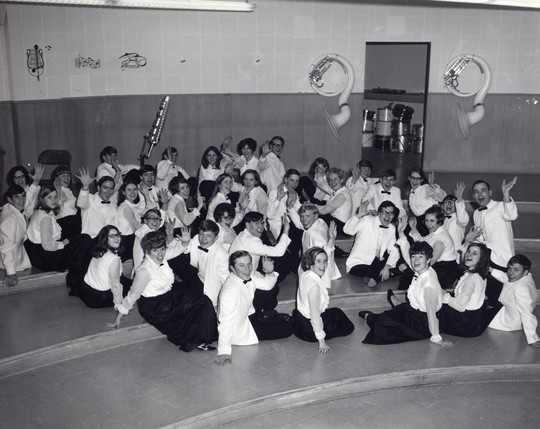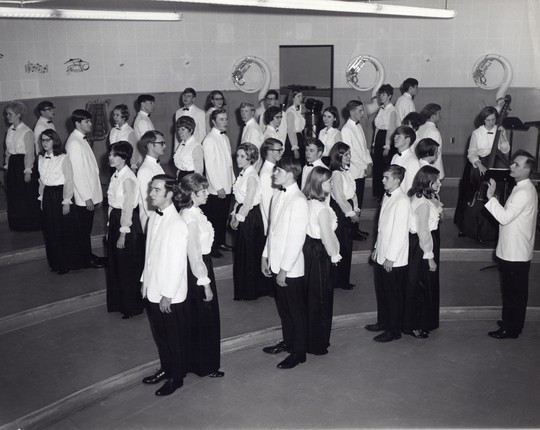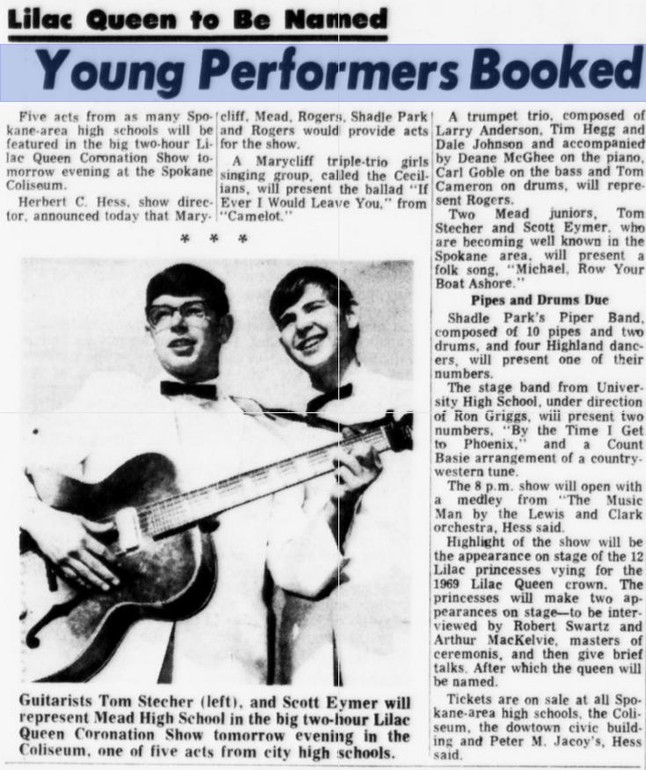 Photo courtesy of Jim Cameron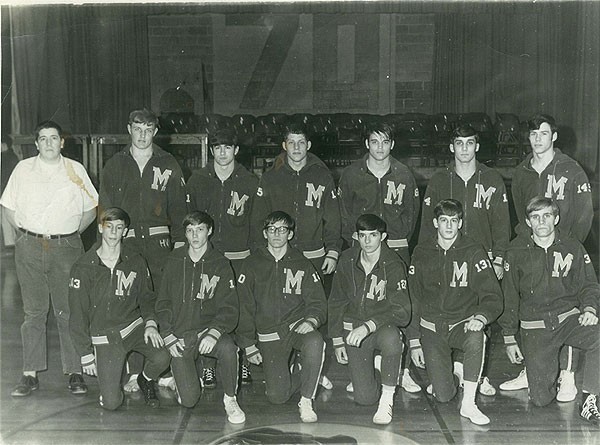 Top row, from the right: Marc Walters, Randy Michaelis, John Kostecka, Greg Knudtson, Ken Hoff and Steve Barber with manager Ron Lehman at the very end. Bottom row, from the right, Dennis Trainer, Steve Moran, Joel Wells, and Jim Cameron, DHarding and D Hoeck.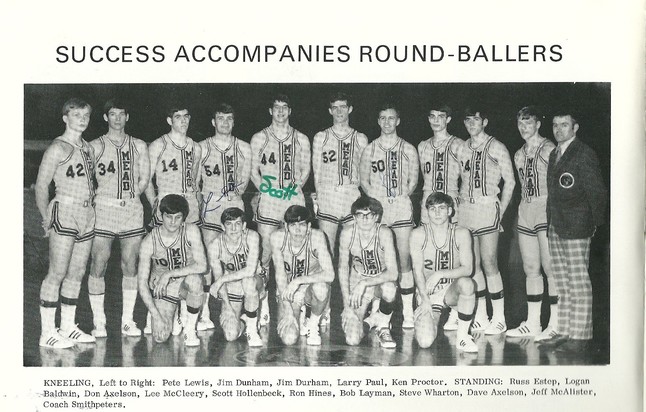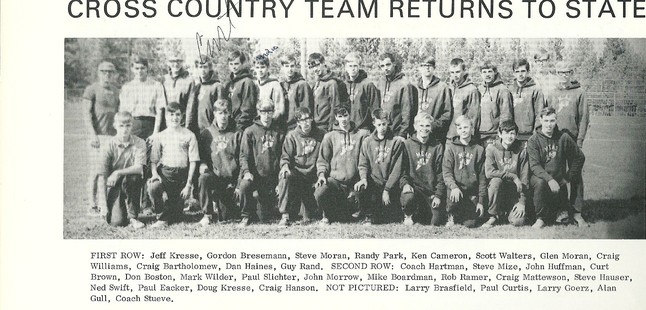 Spokane Chronicle April 17, 1969
Mead Football Headlines 10-6-69 Spokesman-Review

It's Saturday Night...what's playing at the 'Y', The FOX, The State Drive in or the Garland? December 20, 1969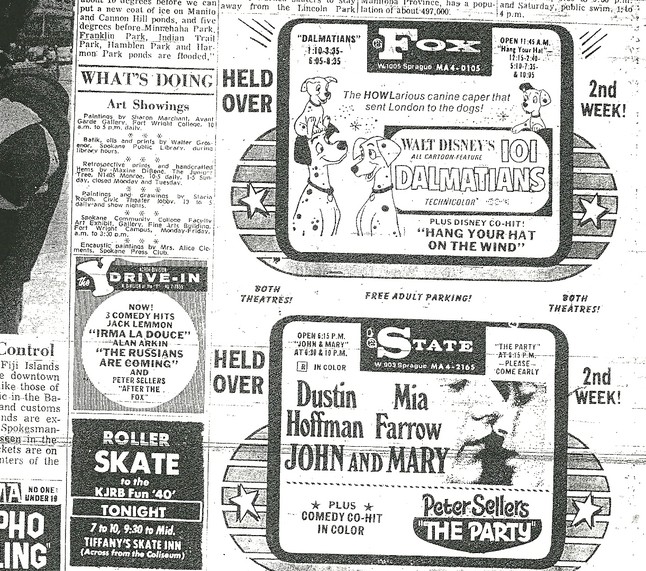 Mead Track Team making headlines April 2, 1969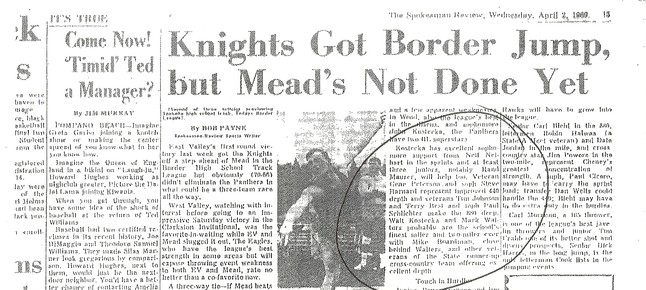 The small print mentions Rand Maurer in sprints and and Marc Walters as the school's finest two-miler ever with Mike Boardman close behind!
Greenbluff Pirates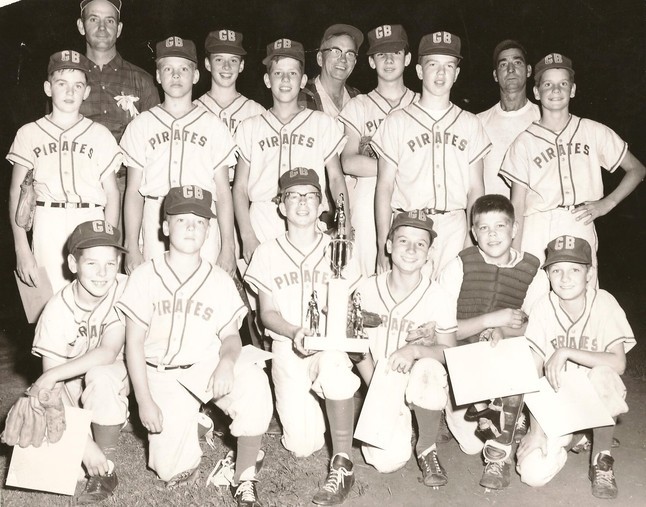 Front Row (L to R): Steve Brown, Steve Lessig, Mel McGinnis, Archie Witherall, Rick McGinnis, Randy Spink.
Second Row: Steve Beck, Jim Wood, Rick Knapp, Doug Wise, Ron Russell
Back Row: Coach Hallie McGinnis, Bob MacDonald, Coach MacDonald (Mac, Bob's Dad), Mike Lewis, Coach Witherall
The Draft comes to Mead January 4, 1969---

A DOZEN Friends....1968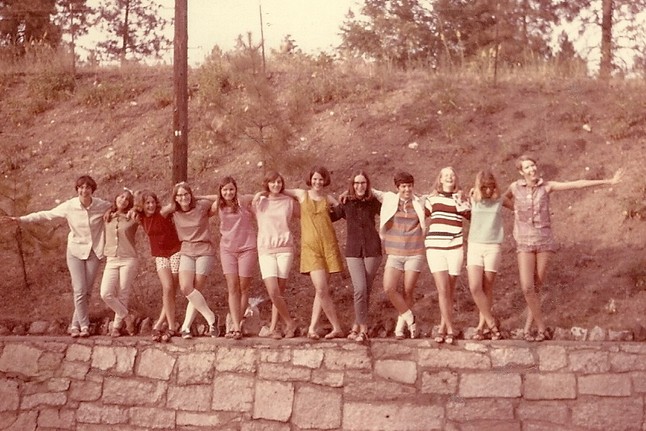 Sherry Johnson, Karen Fink, Nancy Knott, Colleen Hunt, Gloria Breeden, Margaret Schneider, Linda Cross, Debbie Wittwer, Mimi Dixon, Christi Martens, Sue McDowell, Gail Winniford
1968 The Sweetheart Tree....what was the cost of a ticket?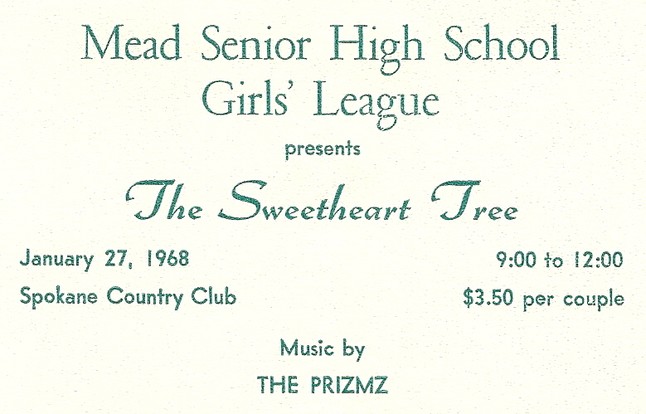 1968...Two Friends.....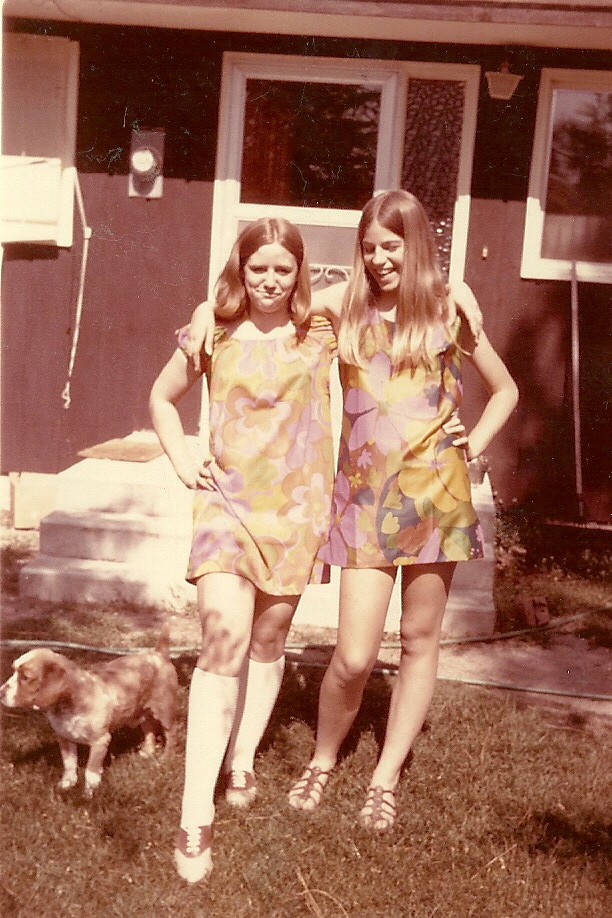 Denise Clausen (L) and Janet Jasper with Gloria's dog Freckles. Groovy outfits, girls! (1968)
1967...our Sophomore Year: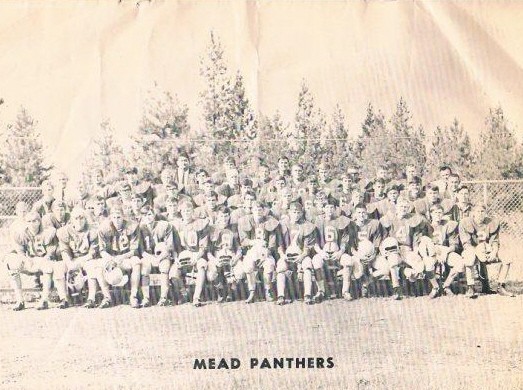 The team...1967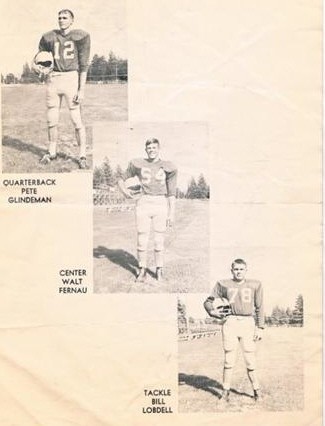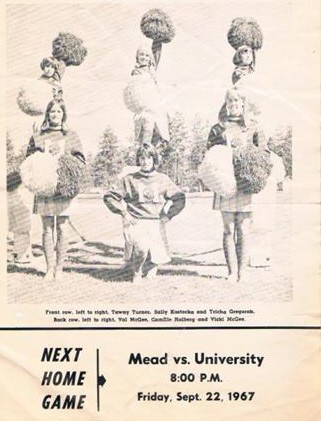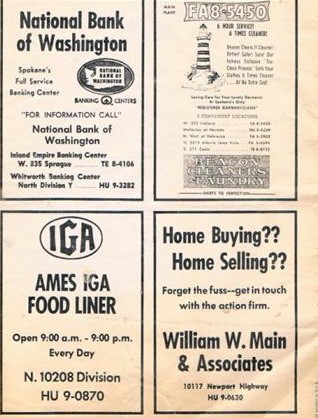 advertising in the program...1967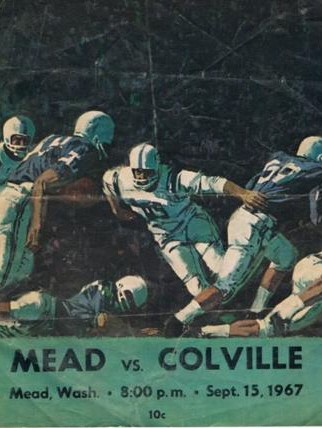 Football program...EXPENSIVE Price! A dime!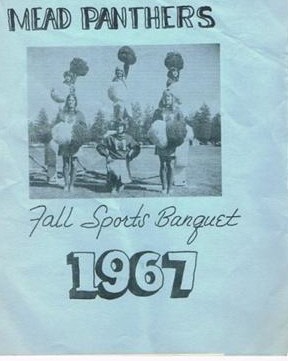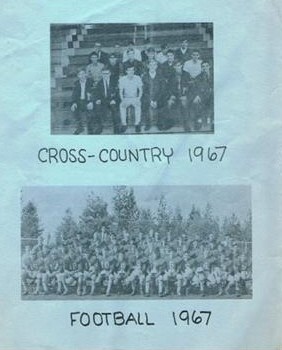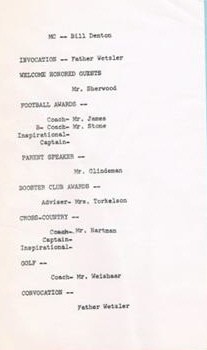 ...Tatonka 1967 Jr High Awards...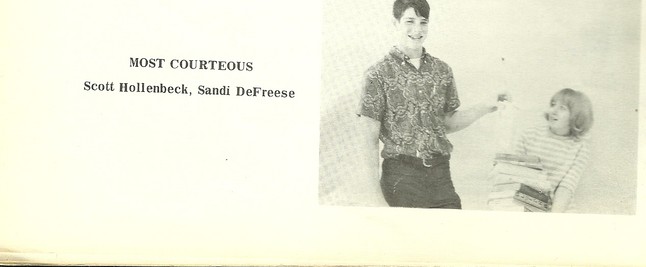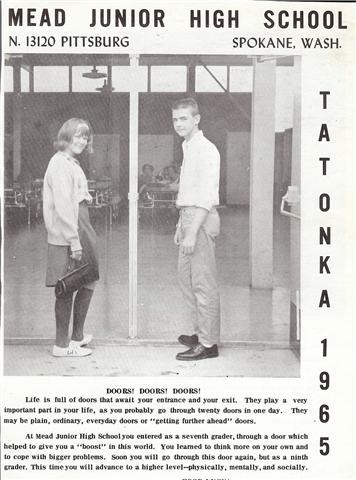 Peggy Gregorak & Ron Farley
5th & 6th Grade Whitworth Band (1962)
Mr. Coon, director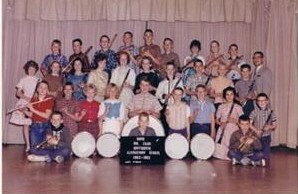 Back row: Vern Smith, Marc Walters, Steve E. ?, Larry Gilbert (69), ?, Brenda, ?, ?
Third row ?, ?, ?, Judy Young (69), Terri Coles (69) ?, Tim Arneson, Randy Michaelis, ?, ?, Mr. Coon
Second row ?, ?, ?, ?, John Wilson (69), ?, ?, Diana White, Joel Wells
Front row ?, ?, Robin Gray (69)
Let's pick up a few good deals...advertising from 1970---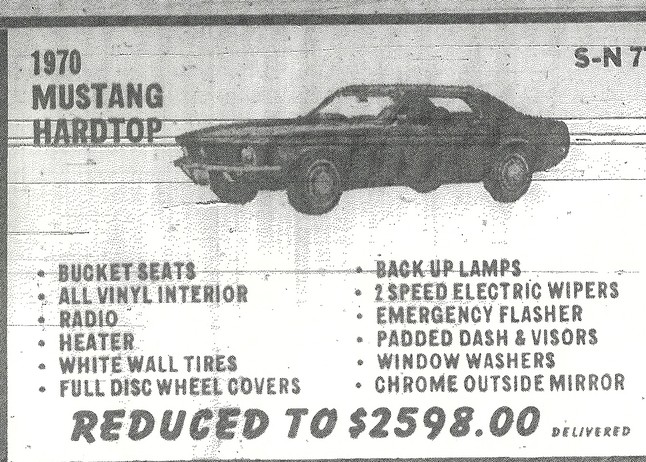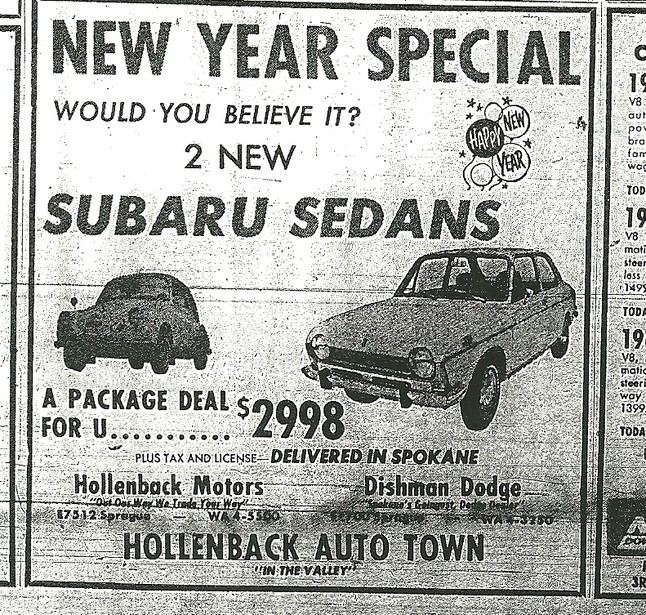 Thats TWO cars for $2998. !!!! Show THAT to your kids.....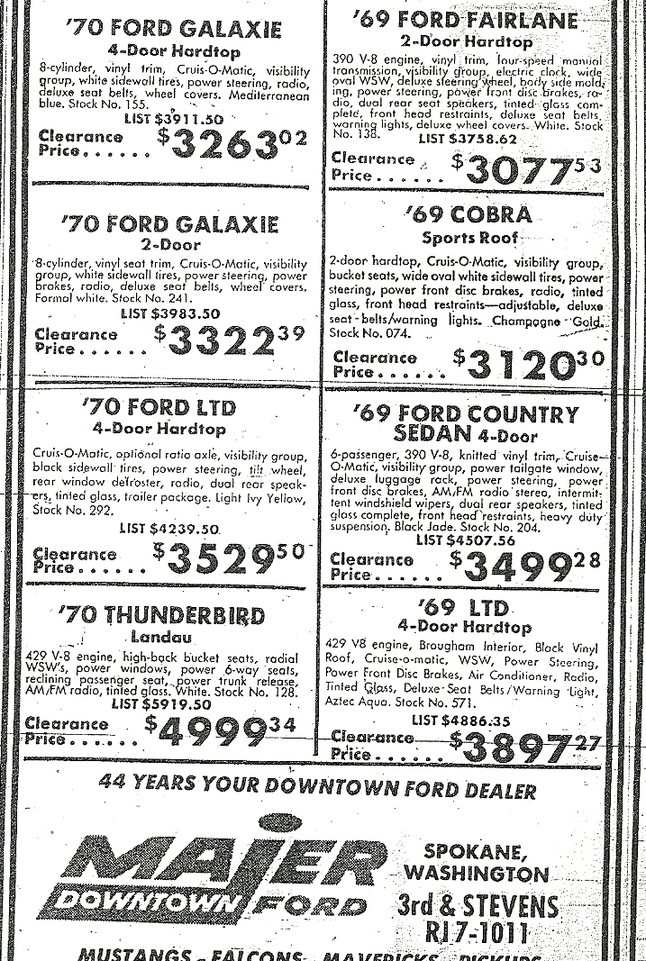 Majer Ford was our local FORD dealer? Who knew?
Who ARE these guys? And why did any of us care?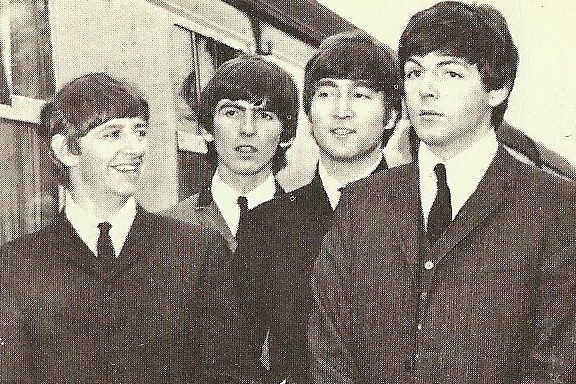 Kent State Shootings, May 4, 1970
The Ohio National Guard fires 67 rounds in 13 seconds killing 4 unarmed students. This event had an impact at colleges, universities and high schools across America including ours in Mead, Washington.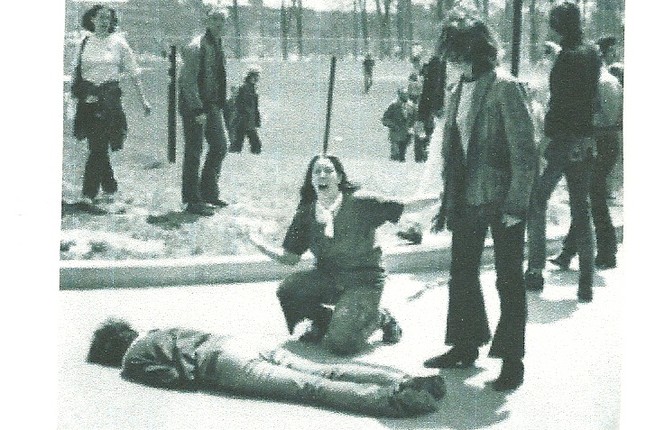 Remember these songs? Those were great days!
Sept 19, 1969 the start of our senior year!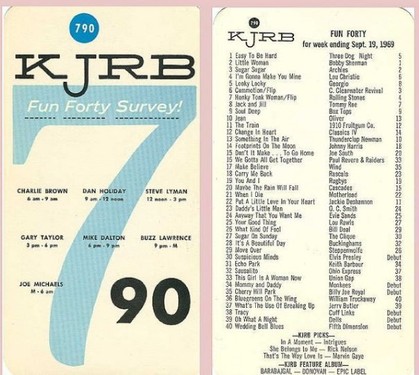 www.mead70.com